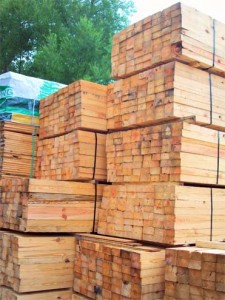 Industrial Grade Lumber
This is where it all began. In 1945, Mr. Swanson, the original owner of Frontier Lumber, opened the doors with the intention of offering lumber to Erie's largest manufacturers. Still today, we offer the lumber grades that Industrial and Commerical manufacturers are looking for, along with services they can appreciate.
We provide quick turn around on orders, as well as quick and reliable delivery!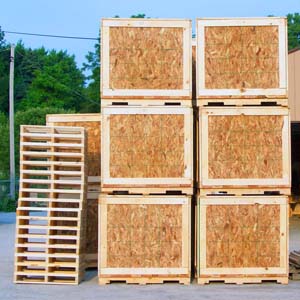 Manufacturing
Frontier Lumber has an extensive crate, box, skid, and pallet shop with many years of experience in designing and producing specialized packaging requirements. We can build to your specs or custom design at no additional charge to fit your most challenging needs. All boxes are built and stamped meeting export ISPM15 specs to any country.
We are able to handle it all, from very small to large designs (we've done 25 ton machinery), single unit purchases to truckloads. Our shop can manufacuter special dunnage to secure your products throughout shipment. We can design for long term storage outside in the elements for those projects going overseas.
You will have the confidence that it will be done right and on time!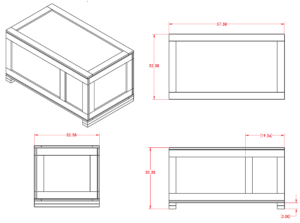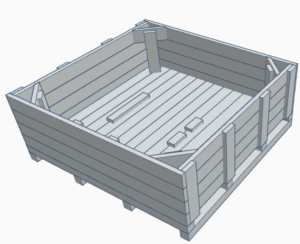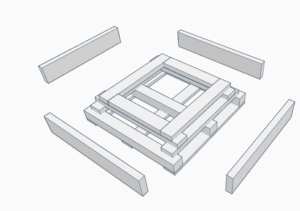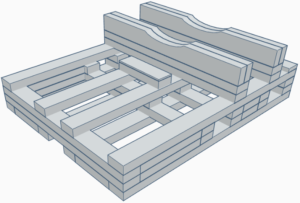 Problem Solving
Building boxes, skids, crates, and pallets is our core competency, and we've been doing it since the beginning. Let us manufacture your products, which includes a savings of cost and aggravation for you.
Our outside sales person, Brian Calvelage, has over 30 years of experience in the lumber, packaging, and crating industry. Allow him to work for you by reviewing your current processes to search for savings for you at no charge or obligation.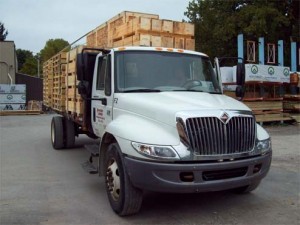 Delivery
Frontier Lumber has its own delivery trucks and drivers to serve a wide variety of delivery purposes. We do NOT sub out this valuable and critical resource when dealing with expensive customer products. Our drivers are accommodating, professional, and polite on every delivery. Our delivery is a service that puts the customers' needs first. We have flatbeds with or without Moffett trucks, as well as box trucks, for a wide variety of delivery purposes.